Summer Camp 2022
3 ways to save this summer!
#1.  Apply before May 1st and save $25


#2.  If you are a first time camper(never been to summer camp) save $25
#3.  If you invite a friend who has never been to summer camp,
and they apply you save $25

(Total savings
per application shall not exceed $75)
Discounts do not apply to Sprinkles or Promise Camp
Venture, Vertical, Elevate, and Intense Camps video
will be available on our YouTube page to view or download.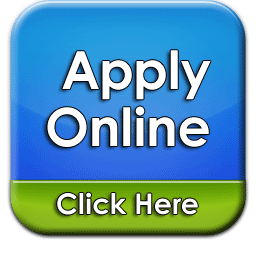 Click Here for Online Summer Camper Application
Click Here to Log into you account
Click Here for Printable Summer Camper Application(coming soon)
Click Here for Summer Camp Online Staff Application
Click Here for Adult(18+) Volunteer Application
Click Here for Summer Camp Staff Volunteer Application(coming soon)
2022 Summer Camp Dates

Registration will begin Sunday evening from 6-7pm 
and pick-up will be Friday evening which starts at 7pm.(SUBJECT TO CHANGE)

Sprinkles Day Camp($25/day or all four days $95)
(Add $5/day for lunch package if purchased)
Monday-Thursday 9am-4pm (4 – 9 year old's)
Sprinkles 1 June 13-16, 2022
Sprinkles 2 June 20-23, 2022
Sprinkles 3 June 27-30, 2022
Sprinkles 4 July 11-14. 2022
Sprinkles 5 July 18-21, 2022
Sprinkles 6 July 25-28, 2022
Hopper Camp (Mini Camp) ($220)
(entering 2nd-4th in the fall)
Hopper  July 6-8, 2022
Venture Camp  ($350) 
(Entering 3rd-5th Grade in the fall)
Venture 1 June 12-17, 2022
Venture 2 June 19-24, 2022
Venture 3 July 10-15, 2022
Venture 4 July 17-22, 2022
Vertical Camp ($360)
(Entering 6th and 7th Grade in the fall)
Vertical 1 June 12-17, 2022
Vertical 2 June 19-24, 2022
Vertical 3 June 26- July 1, 2022 (Man Camp/Girls Only)
Vertical 4 July 10-15, 2022
Vertical 5 July 17-22, 2022
Elevate Camp ($360)
(Entering 8th and 9th Grade in the fall)
Elevate 1 June 12-17, 2022
Elevate 2 June 19-24, 2022
Elevate 3 July 10-15, 2022
Elevate 4 July 17-22, 2022
Elevate 5 July 24-29, 2022 (Man Camp/Girls Only)
Intense Camp ($370)
(Entering 10th grade in the fall-Graduated Senior)
Intense Camp 1 June 26-July 1, 2022
Intense Camp 2 July 24-29, 2022
Promise Camp ($250)
Promise Camp Care Giver ($150)
(10 years old and up with special needs)
July 5-8, 2022
(Starts on Monday at 3pm-Thursday at 9:30am)
Registration: We are pleased to offer a online application for all of our camps. Look for the link at the top of this page. You may still apply using a paper form by downloading
the form from this website. You may apply all of the campers from your church by gathering the application forms or they may apply individually. When completing the individual form, please be sure to fill out both parts of the form completely. The form must be signed by the parent or guardian before the camper may come to camp! Application is on a first come first served basis. We have some weeks that fill up very quickly so be sure to register early! Paying in full at least two weeks prior to your camp week will shorten your time in the registration line.
What to Bring: Each camper should bring a sleeping bag, (or two heavy blankets and sheets), a pillow, play clothes, clothes for cool days, (no tank tops, all shirts must have sleeves), modest shorts, rain gear, a washcloth, towel, soap, shampoo, toothbrush, toothpaste, warm pajamas, plastic bag for dirty clothes, swimsuit (modest, one-piece or tankini style is acceptable), two pair of shoes, camera, insect repellent, sunscreen, flashlight, money for the Camp Store (items range in price from $2 to $45, snack items range up to $3), Bible, pen, notebook. Mark all belongings for identification. Please no electronic devices like mp3 players, hand held video games or cell phones
. Instead, bring your friend.
Arrival time: 6 PM to 7 PM on Sunday.
Departure Time: Camp is over on Friday evening at 7pm.
Hopper Camp-
Hopper Camp 1- arrival time is 6 pm on Wednesday evening (no meals served Sunday).  Departure time:  7 pm on Friday

Promise Camp- 
Camper arrival time is 3:00 pm on Tuesday.
Departure time:  10:00 am Friday.
Sprinkles Day Camp-
Runs from 9:00 am to 4:00 pm, Monday through Thursday. Registration is open at 9 am.
New again this year is early drop-off and/or late pick-up for an additional $5/day per camper.
Mail: We are encouraging everyone to use our Care Package program as much as possible to send packages to your campers this summer.  If you do decide to mail a package you must send them early in the week in order for the camper to receive them. The address is: (Camper's Name) The Springs 1950 N. M-30 Gladwin, MI 48624(Please also put their grade in the lower right hand corner). You can also send them a care package through our online store.  Visit our front page of our website for more info!  Campers do not have access to a phone. Contact the camp office at (989) 426-7604 to get a message
to your camper.
Email:  To email you camper please login to your account and use the communication section to send emails. If you would like any family or friends to email your camper you will have to send them a link(use the communication section) to their email so they are approved to send your camper emails. Any emails received before 3pm will be given out after supper that day. No emails should be sent after 1pm on Friday. Do not combine emails with campers in different age groups. Campers are not able to respond back by email.
To email a staff/volunteer please email them at moc.pmacsgnirpsehtnull@ffats and put their name in the subject line. All emails are delivered Monday-Friday.  All emails emailed after 3pm will be given out the next day. Any emails after 1pm on Friday may not be delivered till Sunday Evening.
Sprinkle Day Camp Info:
(Monday thru Thursday)
Time: 9:00 a.m. –  4:00 p.m.
For children 4-9 years old
Cost: $25/day or $95/all four days
Additional children from same family: $20/day or $75/ all four days
You can add additional $5 meal plan per day per camper
New again this year is early drop-off (8 am) and/or late pick-up (5 pm) for an additional $5/day per camper.
Activities Include:
Swimming
Story Time/Snacks
Crafts
Games
Fun Chapels
Rest Time
What to bring:
Sack Lunch if you didn't purchase the meal plan (we can keep it cold)
Pillow/Blanket/favorite teddy (for rest time)
Swimsuit and towel
Extra Pair of shoes and clothing
Sunscreen
Bug Spray