Full-time Staff
Dan and Martha Kohns
Executive Director/Office and Internship Coordinator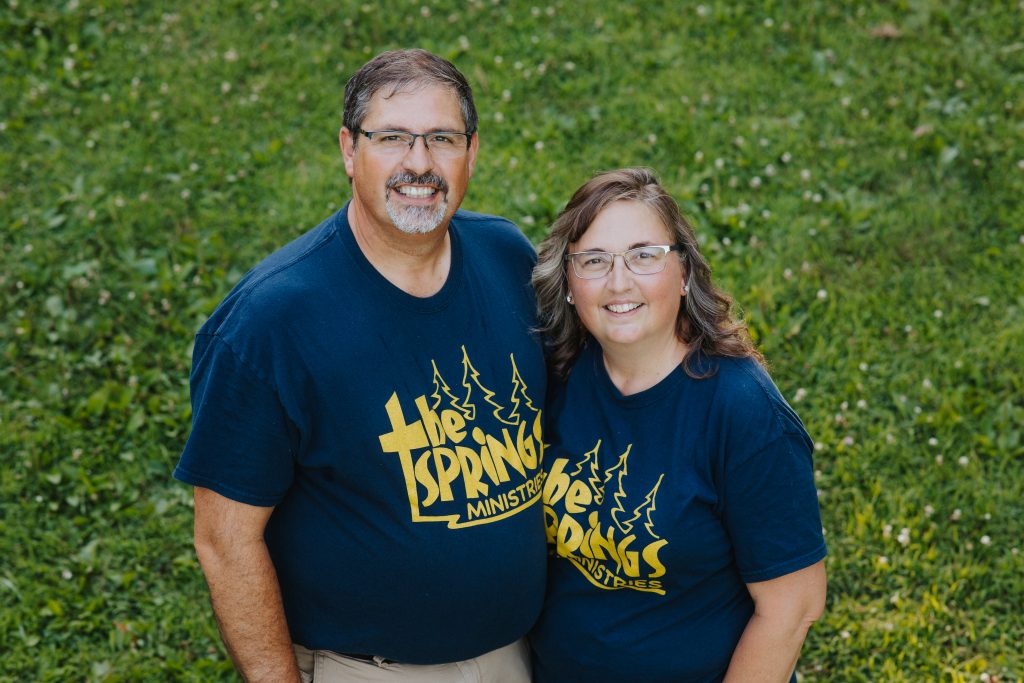 Dan has been the Executive Director since 2005. Prior to that, he worked at Lake Ann Camp in Traverse City and Skyview Ranch in Millersburg Ohio. Dan also has experience running outdoor education day camps for Montcalm County. He has a varied background of maintenance, development, high adventure, construction, programming
and guest services. Together with Martha's experience in office and food service they began the journey of rebuilding a ministry that was almost ready to close its doors. Dan and Martha attended Grand Rapids School of the Bible and Music where Dan graduated in 1983. He studied missionary aviation. Dan continued classes at Cornerstone University. Within a few years, Dan took a full time position in camping. Martha recently finished her Bachelor's degree at Grace Bible College in Grand Rapids and then went on to complete her Master's degree through Clarks Summit University in PA. Martha has worked in many areas around camp but most recently began developing The Quest internship program where students can receive their bachelors or master's degree while working at camp. Dan and Martha have a love for Christian Camping and see it as a unique tool for God to work in camper's lives.  Dan and Martha have 4 grown children and 2 grandchildren.
Mike Bazzle and Amy Jo Bazzle (Jonny, Sydney, Brooklyn, Jordyn)
Assistant Director/ Marketing Director

Mike joined the staff in August of 2018. Prior to that Mike and Amy Jo have been summer camp and retreat speakers here at The Springs. This re-introduced Mike to the ministry of Christian camping. Mike grew up in Ohio and went to Scioto Hills Camp where God worked in his life as a camper and counselor. Mike is married to Amy Jo and they have 4 children. Mike and Amy Jo attended Cornerstone University in Grand Rapids and together they have built a business together over the last 17 years.


Joshua Decker (Braida and Gideon)
Operations Director/Media Supervisor/Registration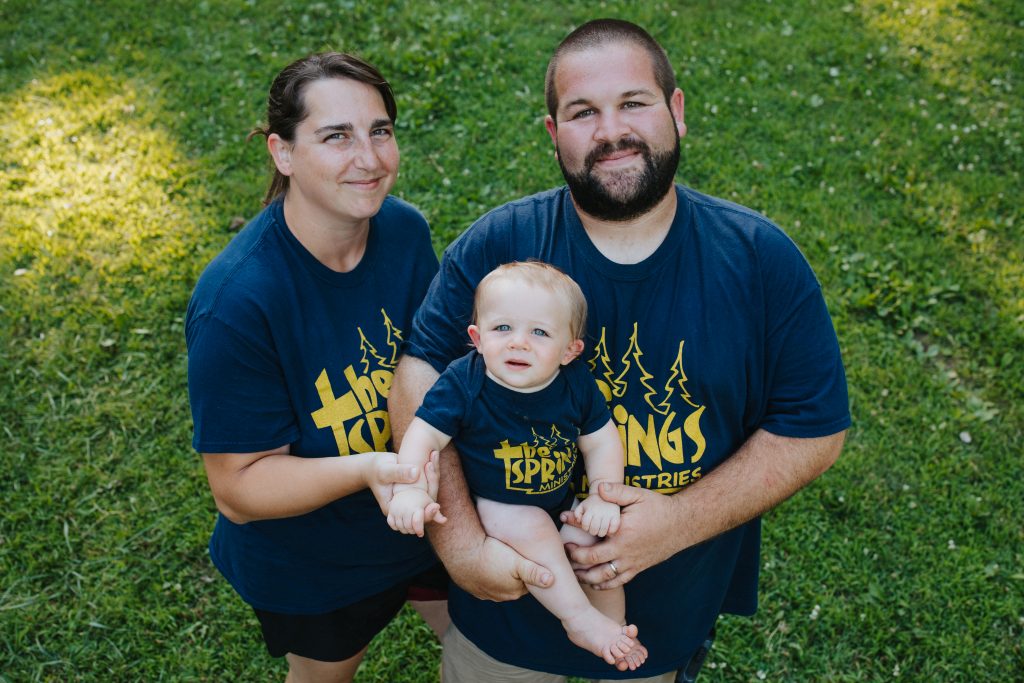 Joshua has been on staff since 2006. He has been a camper and volunteer as well as a summer counselor. He finished his associate's degree at Mid-Michigan Community College in Criminal Justice and works as a volunteer sheriff reserve deputy for Clare County. Josh is married to Braida who is a graduate of Central Michigan University, and they have a son named Gideon.
Andrew Herlein
Kitchen/Housekeeping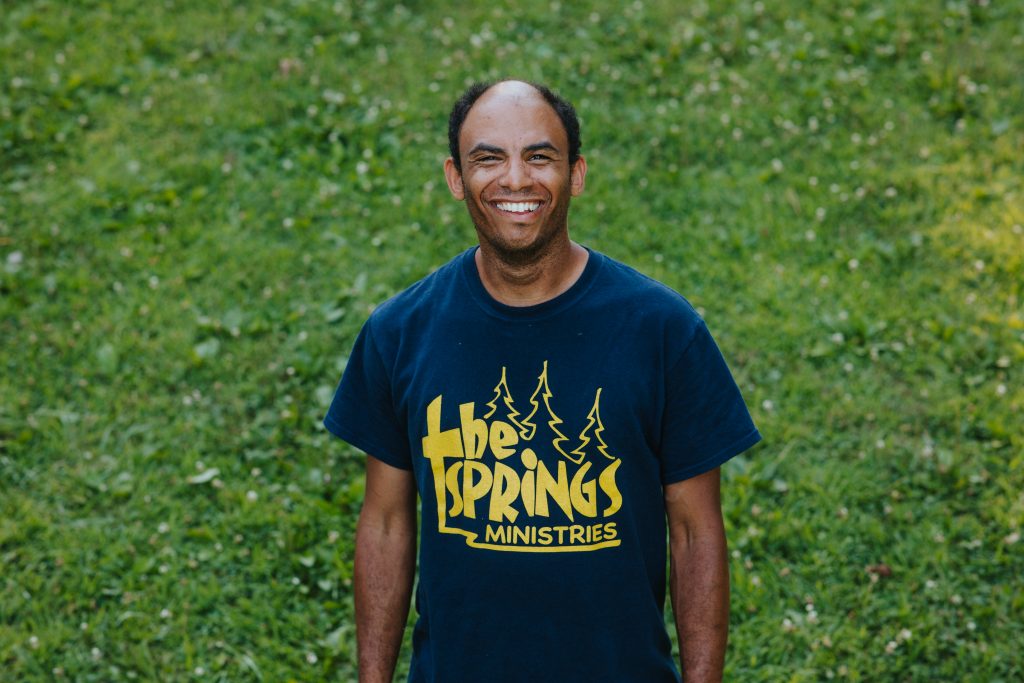 Andrew has been on staff since 2013. He worked one summer and then did an internship. Andrew attended Frontier School of the Bible. During the summer Andrew works in our day camp as well as cleaning and kitchen work.
BJ and Bethany Merrymon
Program Director/Registration and Office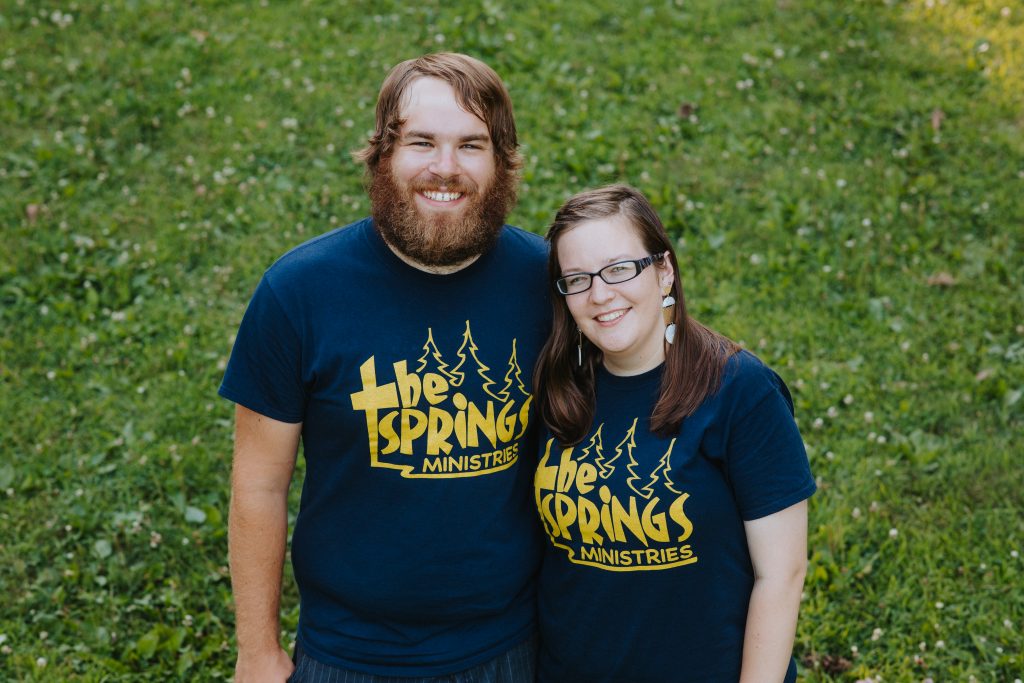 BJ and Bethany have been on staff since 2017. Prior to coming to The Springs, BJ was the program director at Good News Camp. Both BJ and Bethany have spent many years on summer staff at other camps. BJ is finishing his bachelor's degree in Christian Ministry through The Quest Internship program. Bethany graduated from Cornerstone University.
Steven Damron
Part Time/Kitchen, Cleaning, Lawn Care

Steve has been on staff since 2004. He helps out with kitchen work, cleaning and lawn care. Steve is from Gladwin.
Kevin Walker (Lanaia, Milo, and Kip)
Maintenance Director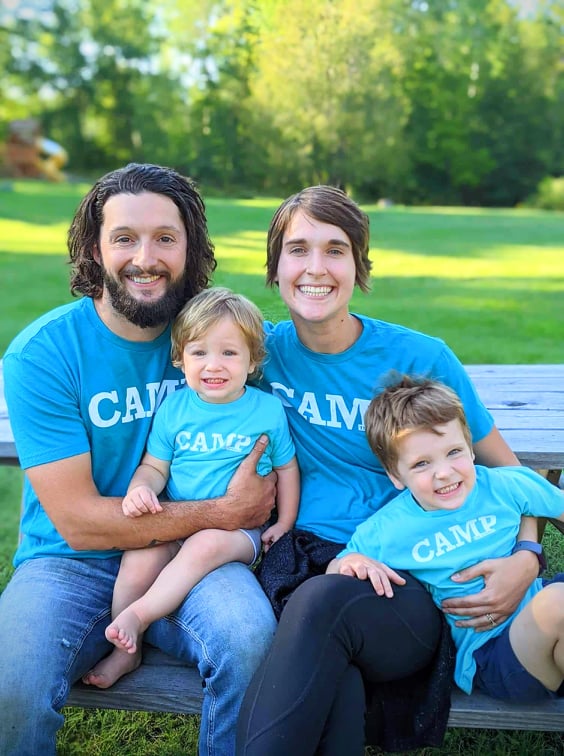 Todd & Courtney Struble
Food Service Directors