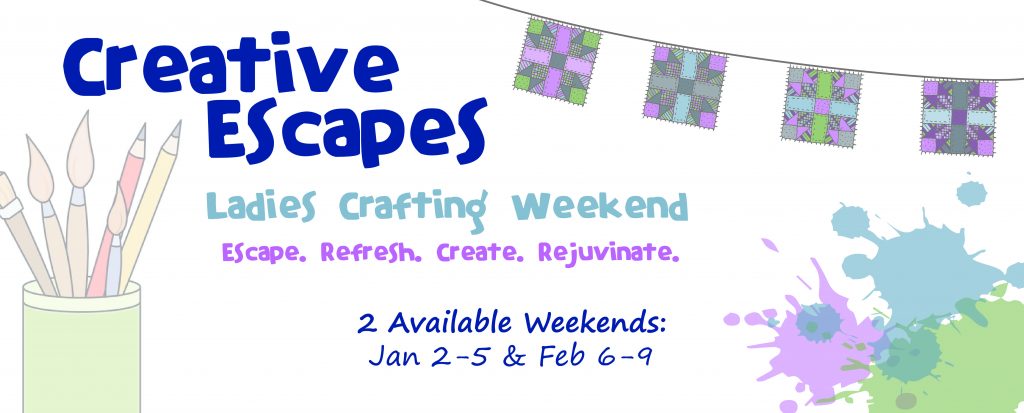 Join us for a great weekend of much needed refreshment and creativity. Work on your projects, get encouragement from devotionals, enjoy great food, and be inspired – all under one roof. Bring along your favorite crafting project: sewing, quilting, painting, scrap-booking and more! Arrive any time after 9 am Thursday morning and feel free to stay until 3 pm Sunday afternoon. A six foot table with access to electricity, great lighting and wireless internet connection is provided for each guest.
OH..and bring a friend or two!! This weekend is designed for you to not only get that long lost project done, but also to develop and deepen relationships with others! So, give your BFF'S a call and tell them to pack up their projects for a fun and exciting getaway!
Available housing: Hotel (2-3 people) or Suite (3-8 people), Linens & private bath included.
Reserve your spot with a $50 nonrefundable (transferable) deposit.